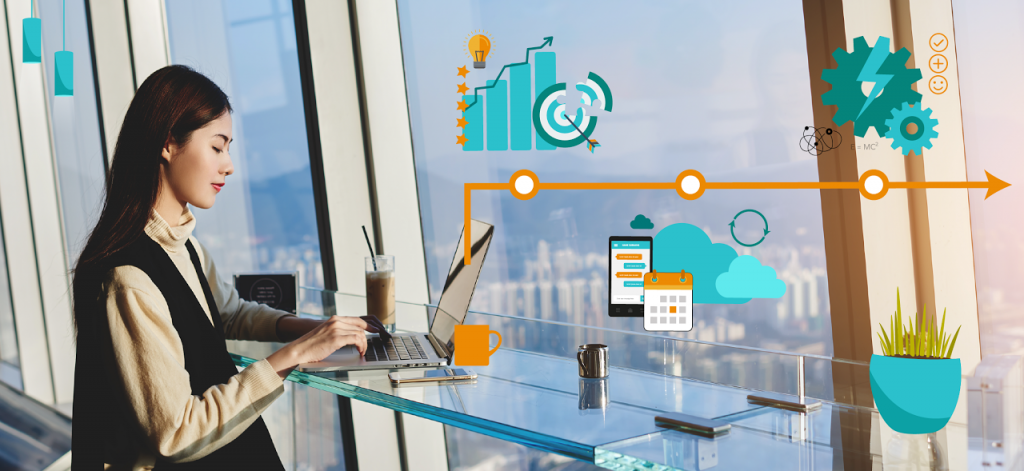 Customer relationship management (CRM) is by no means a new concept. Since the dawn of trade, merchants have been developing methods to keep record of their transactions, anticipate their customers' needs and analyse sales with the idea of increasing profits or better serving their communities.
Technology now allows us to make much more sophisticated decisions about the ways we operate our businesses and optimise the relationships we have with customers. The effort to capture and convert a lead is often expensive and time-consuming, making retention and customer satisfaction one of the core focus areas for any enterprise.
A CRM system could significantly change the ways you manage data, deploy resources, resolve issues and structure your marketing campaigns. If you are considering a CRM integration for your business, read on to find out about how this could help you to increase productivity and see measurable growth in your revenue.
1. Simple data administration
As your business grows, you will continuously accumulate more and more data about the following things:
Your customers, prospects and leads;
Your interaction with external and internal stakeholders;
Transaction history;
The success or failure of your marketing campaigns, product launches and sales pitches.
Each of these factors provide unique insight into how your business is growing and developing. Consolidating this data into one platform and centralising all of the actions your business takes when prospecting and interacting with new and existing customers will help you to manage expanding volumes of data more efficiently.
2. Instant info sharing and decision making
Many of your competitors may already have an effective CRM system in place, which is why the modern customer is used to shorter waiting times and quicker feedback on their inquiries. CRM software enables you to collaborate with team members across all the different departments in your company which have input on decision-making processes.
Being able to view and share real-time data enables customer service and sales teams to take swift and deliberate action when resolving issues or converting leads. This means that your staff is always well-informed and adequately prepared, resulting in increased customer satisfaction.
3. Unscramble your IT requirements
In the past, businesses would often use multiple software packages to process the various actions each department takes to complete daily tasks. This is not only expensive, but it also increases the cost and time taken to train employees; it also causes an overlap of functions, duplication, information black holes and inaccurate reporting.
Centralising your data source means that all of your information has a single home, making maintenance and management more cost effective from an IT perspective.
4. Dynamic forecasting
A good CRM package will provide you with informative and actionable reports, enabling sales and marketing teams to anticipate the future needs of your customers. This, in turn, means that you can formulate your strategies in advance.
Once you set your key performance indicators, you can keep an eye on how your actions are getting you closer to your targets in real time as opposed to retrospectively, allowing you to produce relevant, powerful campaigns.
5. Unify your operating systems
Most businesses will already have the software for essential tasks such as e-mailing, accounting and reporting. Your CRM should be compatible with these productivity tools to further extract the value and utility they offer.
6. Fortify your data security
With GDPR now in full enforcement, a centralised data capture system limits external access to any confidential customer information your business may be required to hold. Your CRM system will enable you to restrict access to certain kinds of data to only the employees who are concerned in dealing with it.
7.  Mobilise your business
As we move towards a more service-based economy, your employees may be required to work from remote locations or frequently travel. Quick access to information and the ability to update records, schedules and contact history are crucial for businesses who need to transact while on the road.
A CRM will also improve transparency, accountability and productivity across the various departments in your company which may be administered from different global or national locations.
8. Evolve and grow at the right pace
Companies will often pour money and resources into the wrong activities, stifling growth and missing opportunities. Your CRM will help you to identify communication bottlenecks, enabling you to accelerate problem-solving actions and close deals effectively.
CRM systems help to weed out any tasks that can be automated and unburden employees whose time could be better utilised elsewhere in the business. This decreases costs and increases job satisfaction by reducing manual tasks, making your workflows more efficient.
Training and applying best practice throughout your corporate activities is much easier when a CRM has been set up to encourage gold standard protocol across your departments.
Integrating a CRM system into your business processes is the next logical step for any company looking to not only grow but also significantly improve its customers' experience and reap long-term rewards such as:
more time to focus on core tasks,
trust and transparency for internal and external stakeholders
and more effective sales and marketing campaigns.
If you would like advice on what CRM will best suit your business and how you could get it set up within your company, Aztech offers a high level of expertise and customer support when it comes to CRM integration.