We specialise in finding the optimum solution to meet your operational needs and supporting your business growth and transformation.
Making the Complex,Simple to Deliver Results
 Technology is a key enabler. It provides your people with the right information, at the right time, in the right way to get the job done. We provide managed IT solutions and expert advice to deliver technology that will grow and flex, not only for today, but for tomorrow.
Enabling Technology, Supporting People
Our founder, Paul Kern, who had a vision to create a company that delivered on the promise of providing a superior and proactive customer experience by being:
• Client-centric
• Having a flexible approach to deliver
• Providing a breadth of technical knowledge
Quality and Consistency
You have our commitment to deliver a quality customer experience, and we have strict processes in place across the organisation to ensure that we follow best practice in all customer interactions.
Information Security Management 
At Integralis the role of protecting our customers information assets and data subjects is one that we take very seriously.  As your IT partner we understand that it is important to you that we can demonstrate that we have implemented the relevant IT security precautions and processes to show that we are acting responsibly on your behalf and that Information Security is our biggest priority.
Personal Service
If 25 years of experience in business has taught us one thing, it's that the relationship between service provider and customer is sacrosanct. As a private organisation we are not bound by stakeholders focusing on shareholder value, but can re-invest our IT managed services company, in our people and in our processes and systems to support our customers and deliver that personal customer experience.
Our People
Last, but by no means least, we pride ourselves on having a team of highly-skilled, passionate professionals. We have a reputation for excellence in supporting and serving our customers.
No matter who you are or what you do,Integralis can sit down with you to discuss your situation and help you find an outcome that works.
As professionals, our focus is squarely centered upon you and your needs. Rather than try and sell you off the shelf packages, we take the time to fully understand your business – its issues, its challenges, its needs and most importantly its goals. We then develop technical solutions and tailor our services to meet your needs and help you overcome your challenges, so you can focus on doing what you do best.
Based in Melbourne, Australia, Integralis has it's experienced team working for clients including Melbourne Councils and I2C, embarked on a mission to level the playing field.
OUR MISSION
At Integralis our mission is clear and simple – we want to use our skills, expertise and knowledge to help your business be its best. We see it as our job to use technology to help your business be more informed, more efficient and more competitive.
While we have a passion for software and firmly believe businesses need technology to succeed in today's modern world, our true focus is on people. We are a team that works with your team, inspiring people to take action. We empower you with the tools and knowledge your team needs to create new opportunities and define your business in a way that technology alone will never be able to do.
INTEGRALIS TAKES A CAREFULLY PLOTTED APPROACH TO THE WAY WE WORK WITH OUR CLIENTS. AT THE HEART OF IT ALL IS A WILL TO LEVEL THE PLAYING FIELD BY BRINGING ENTERPRISE-GRADE TECHNOLOGY TO EVERYONE.
Our methodology focuses on the most important thing in your business, your people. In order for your investment to achieve lasting success, it is essential to concentrate on your employees' ability to work effectively and efficiently in the new environment.
Each solution is divided into four carefully planned phases. This minimises the impact of change and fast tracks your transition towards a robust Information Management platform
REVIEW AND REFINE
It is in this third stage that we takes feedback from users. We make any required adjustments to the solution so that it integrates seamlessly with the organisation. We work to personalise the base components delivered during the Build. During this phase, you will start to see the true power and value of the IT platform.
ALIGN
This prepares your organisation for the change that will be coming. We ensure that you know what is to come so that you and your employees are fully aware of the plan and aligned to the project objectives and approach.
BUILD
In this stage we builds and deploys all technical components of the solution. At this point, the solution is ready for users to start providing feedback.
DEPLOY
The deploy phase is about transitioning to an operational state and ensuring that your intended audience has the skills and training required to get the most out of the solution. Here you will learn how the benefits of your solution is dependent on the uptake and adoption of the new capabilities it offers. Familiarity with a platform and ease of use are critical to achieving a successful implementation of our Solution. During the deploy stage, Integralis works on training and the ongoing transition of your organisation users so that they are able to work effectively and efficiently in the new environment.
4 simple principles that guide our business
Our experts, side by side with yours
OUR TEAM
Key to our success is our team and we have assembled the very best people in the IT industry and trained them to the highest industry standards. All of our staff, including our engineers, account managers, service delivery and project managers are experienced, passionate and driven to provide the very best in customer service.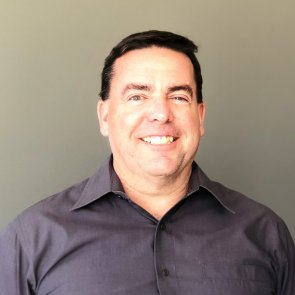 PAUL KERN
Managing Director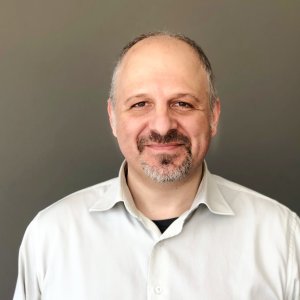 MICHAEL REGGIO
Manager of Systems Engineering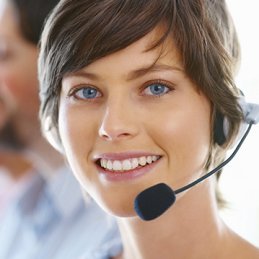 HELPDESK
 Helpdesk Coordinator
DISCOVER HOW WE CAN HELP YOU MAXIMISE THE VALUE OF YOUR IT SYSTEMS TO YOUR BUSINESS.
implementation and maintenance 
over 1200
satisfied customers
45 years
combined design experience
our 24/7
customer support